MIZAR OVOMIX INTENSIVE, DISCONTINUOUS, HORIZONTAL MIXER
The ideal solution for mortars and special mixes


The ideal solution for carbonate based mortars
MIZAR OVOMIX Mixer
A specially designed mixer as an optimised solution for special, carbonate based mixtures such as ""lime mortars"" and grout mortars, among others. It features a mixing system comprising a combination of a turbo-agitator axle and mixing chamber that permit perfect dispersion and development of additives / colourants with a high productivity level. In comparison tests it was proved that optimisation of the mixing process was 70% enhanced over the total time, obtaining a 100% homogeneity guarantee. In addition to the rigorous laboratory tests, the product was tested on site obtaining extremely satisfactory results for the customer and the user. Applications: special mixes, lime mortars, such as stucco, grouting mortar, additives, pre-mixes with high colour loads, paint powder, etc.
The most compact, economical and innovative solution in terms of mixing installations.
Based on an entirely modular design and manufacturing, supplied mechanically, pneumatically and electrically pre-assembled with operating tests performed at our facilities prior to shipping out to the plant with the following advantages: Reduced manufacturing times. Short assembly times at destination. Quick commissioning and operation.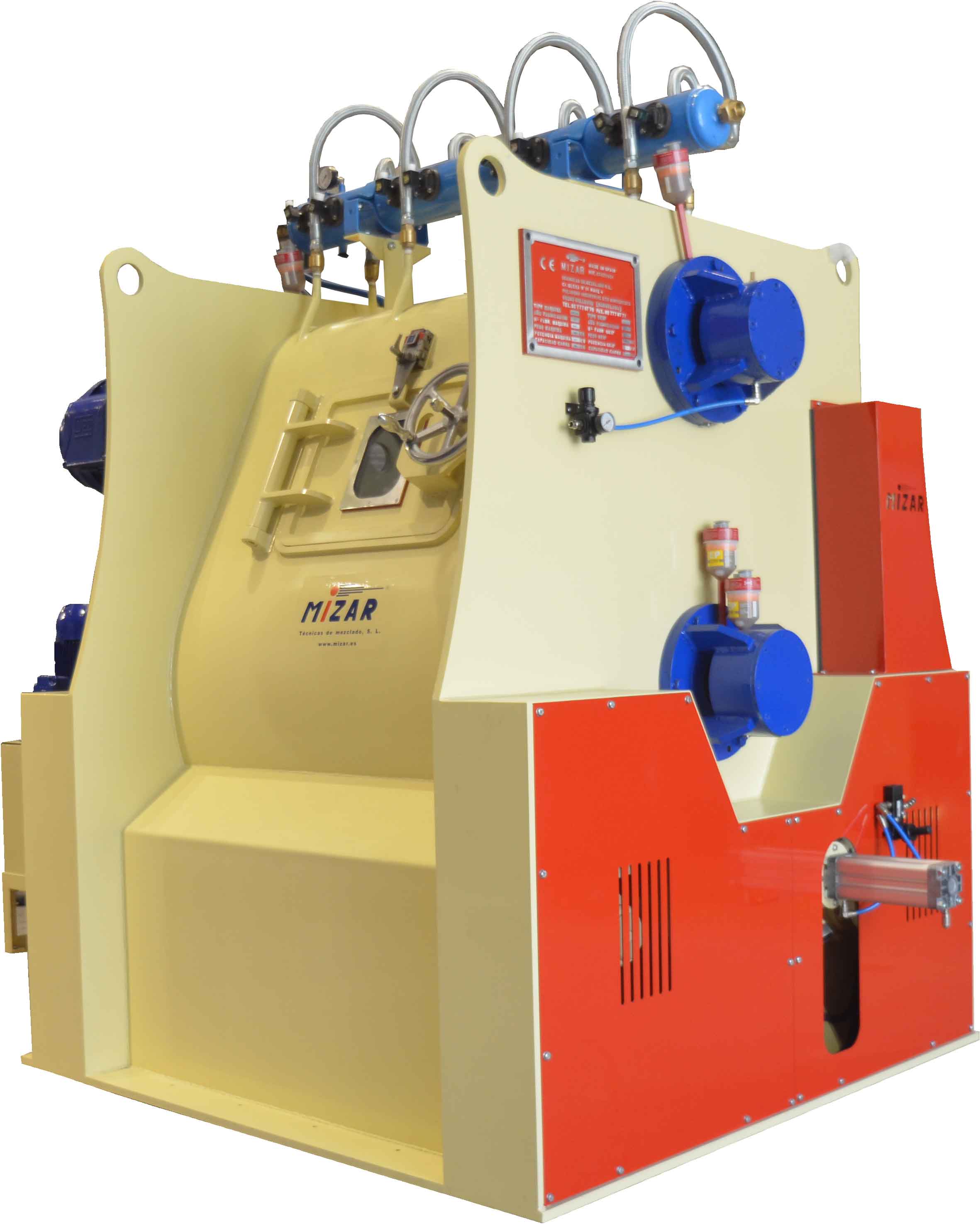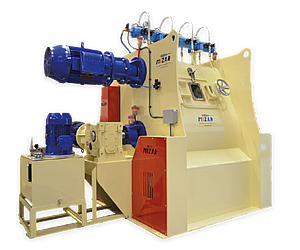 DRIVE AND CONTROL
HYDRAULIC