INTERNATIONALISATION
MIZAR technology on 5 continents

DESIGN AND DEVELOPMENT OF MODULAR MIXING SYSTEMS AND PROCESSES FOR EXPORT
Thanks to their commitment to quality and constant innovation in providing the best solutions in mixing techniques, the MIZAR brand has rapidly gained recognition at national level (Spain) supplying major international firms with its mixers who, after 20 years are still loyal to the MIZAR brand.
Internationalisation of MIZAR mixers began at the end of the 90's through a process of continuing growth, at an initial ratio of 10-15% exports of total production, and 10 years later this ratio stood at 85-90%. The MIZAR brand became well known very quickly nationally (Spain) and afterwards at world level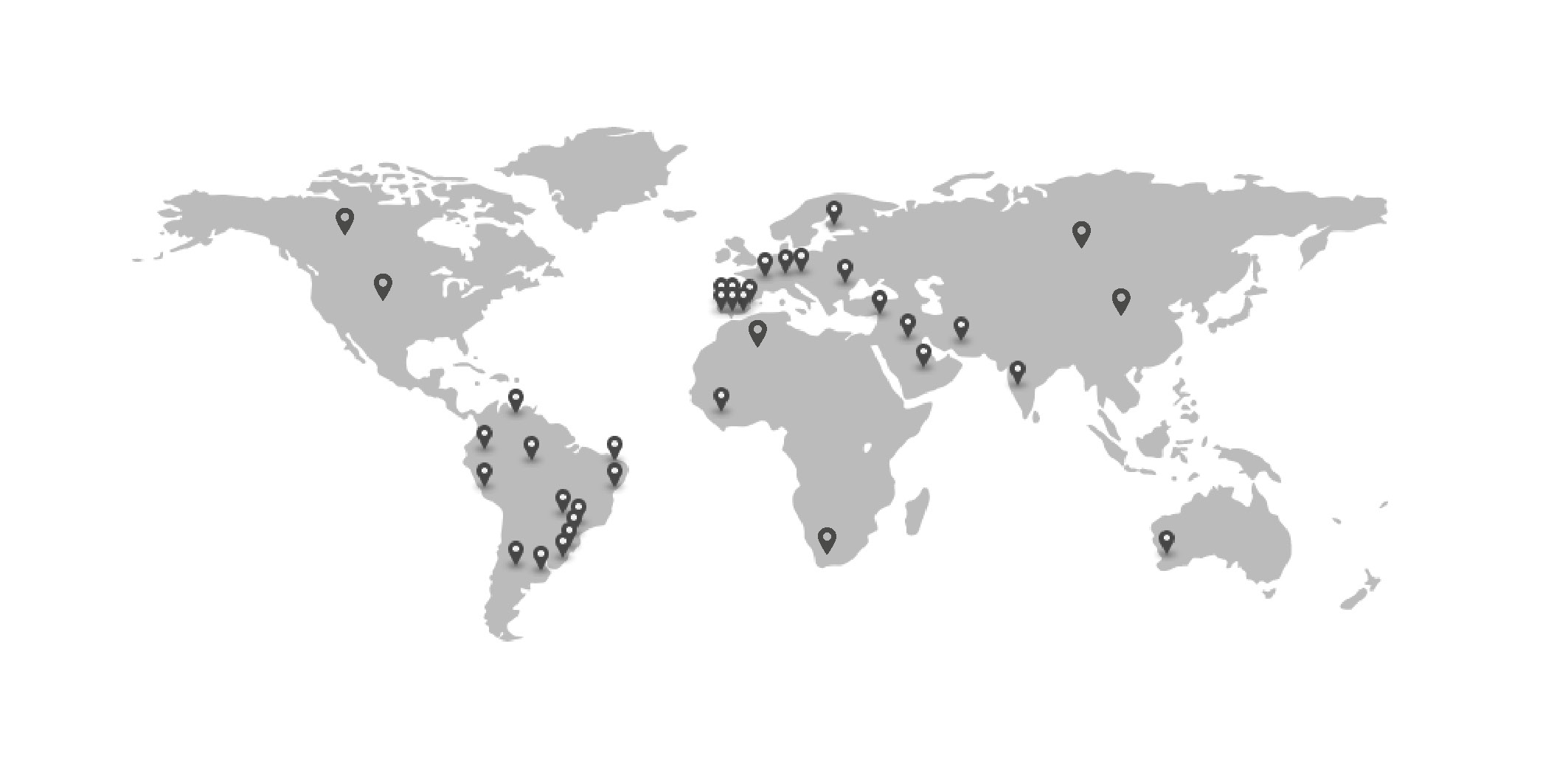 Today, Mizar has products in:
Europe: Portugal, Poland, Switzerland, France, Germany, Finland and Turkey,
Africa: South Africa, Tunisia, Morocco and Guinea Conakry,
Asia: China, India, Iran, Iraq and Qatar
America: USA, Canada, Ecuador, Argentina, Brazil, Venezuela, Peru, Cuba and Colombia.
Oceanía: Australia