THE SOLUTION FOR TREATING SLUDGE AND INDUSTRIAL RESIDUE

The solution for treating sludge and industrial residues

Steel works dust from smoke capture in electric furnaces.
Smelting dust.
Dust from urban waste incineration electro-filters.
Dust from industrial process filtering towers. 
With thick sludge appearance:
Paint, soap, refinery, varnish, lacquer, fuel, etc., sludge.
Zinc, nickel, heavy metal content sludge. 
Thin or fluid appearance sludge:
Industrial waste water sludge, oily water, lamination, hydraulic, tempering, etc.
Phenolic derived sludge. Fuel, tar, gasoline sludge, etc.
The solution for treating sludge and industrial residues
MIZAR IMFC inertisation machines with intensive rotating drum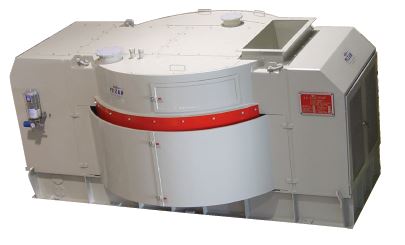 Discontinuous inertisation machines with vertical axle and rotating drum (IMFC type) are suitable for treating industrial waste sludge and dust. They are particularly suitable for processes that require high compressing mix and shearing power between particles and in cases when a perfect bond between the residue and additive is required to achieve complete inertisation.